Note: Not suitable for children under 4 years old!
What better way to learn about magnets than to DIY a simple magnetic force wooden car! Magnet has always been that one fascinating object every child is curious about. It is almost and always being perceived as magic, but with this kit, it's time to show these fellow youngsters and your child the concept of magnetic force.
All magnets have north and south poles where the opposite poles are attracted to each other, while the same poles repel each other. In this mini-experiment, learners will experience the use of magnets to propel the wooden vehicle forward and backward, at the same time grasping the concept of magnetic poles.
The magnetic poles behave like electrical charges. The same poles repel each other, and opposite poles attract each other like positive and negative charges. The magnetic poles cannot exist independently, like positive and negative charges. The strength of the magnetic object is called magnetic strength.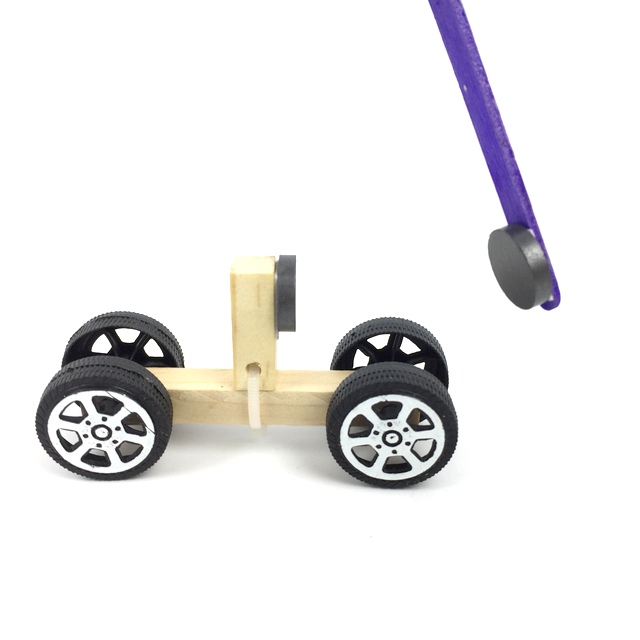 Features:
Do It Yourself Wooden Magnetic Force Car STEM Kit.
Simple and yet educational.
Suitable for age 4 years old and above.
Come with everything needed to assemble.
No soldering is needed.
Learn about the basics of magnets.
Packing List:
1 x Ice-cream stick
1 x Cable tie
3 x Metal shaft
4 x Plastic wheel
2 x Magnet
Some double-sided tape
Some cable tie